Body Contouring in Tuscon
Non-Surgical Body Shaping
Hurst Plastic Surgery is pleased to offer non-invasive cosmetic body contouring options in order to help clients achieve a more desirable appearance. Sessions vary in length and are customized to the individual. Multiple treatments are recommended for an optimal outcome. A variety of techniques including: cavitation, radiofrequency lipolysis, vacuum therapy and lymphatic drainage enhancement are available to help achieve an improved shape.
Benefits:
Little to No Recovery Time
Minimal Side Effects
No Scarring
Less Costly than Cosmetic Surgery
Produces Subtle Changes
Targets Specific Body Parts
Cavitation
Ultrasonic cavitation is a non-surgical technique that uses ultrasound technology to break down fat cells beneath the skin by applying pressure through ultrasonic vibrations. The treatment targets cellulite and localized fat in the abdomen, hips, thighs, knees, arms, calves and back. The head, neck and other bony body parts are not conducive to cavitation. Session length is based on the size of the target area. Multiple treatments are recommended, spaced at two week intervals. Improvements are most visible 6-12 weeks following the last treatment. However, a stable body mass index is highly recommended in order to maintain optimal long term results.
Radiofrequency Lipolysis
Radiofrequency lipolysis employs energy to preferentially heat fat cells by means of an applicator. This technique is used to reduce the volume of localized fat deposits and target poorly toned skin. For optimal results, multiple weekly treatments are recommended. The advantage to this body contouring technique is minimal downtime without any scarring. Radiofrequency lipolysis is often performed in conjunction with cavitation.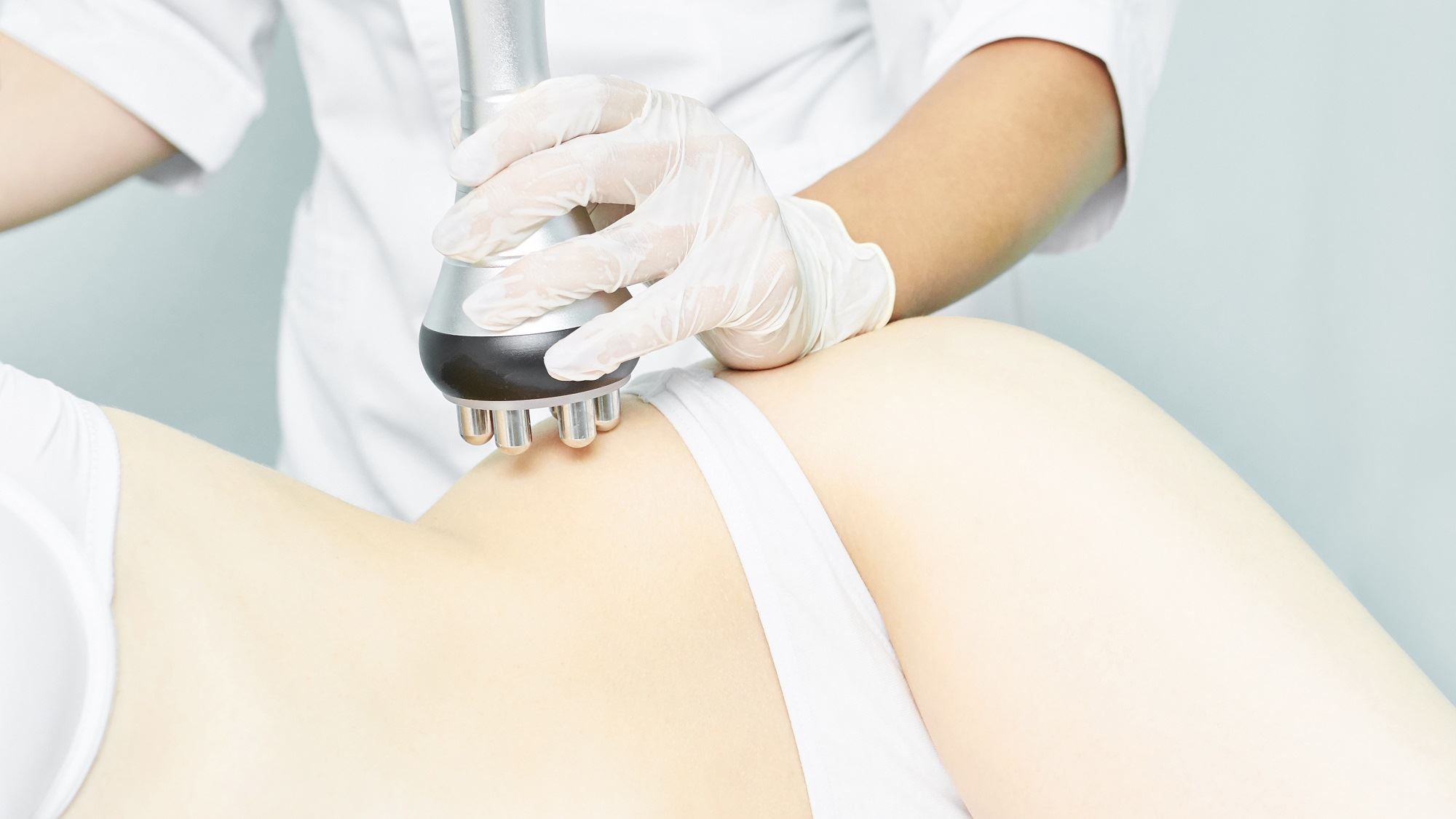 Lymphatic Drainage Enhancement
This treatment is a form of massage based on the premise of stimulating the natural drainage of lymph. Pressure is applied with rhythmic circular movements to encourage lymph flow. This technique can be applied to postoperative clients through a combination of massage and red light ultrasound therapy. Lymphatic drainage enhancement can help minimize postoperative swelling, bruising and scar tissue formation.
Vacuum Therapy
Vacuum therapy consists of strong massaging negative pressure with a mechanical suction cup device that lifts the skin. Its most common application is to improve buttock skin tone. Suction cups are positioned on the buttock for a set amount of time. Following the procedure, adequate hydration and a diet low in sugar, fat and salt is recommended. Results include less tension in the buttock muscles, tighter and more toned skin, and a reduced appearance of cellulite. However, these changes are not permanent. Weekly treatments are recommended, followed by maintenance sessions, in order to keep the desired buttock appearance. Vacuum therapy is a less expensive, non-invasive, painless, scar free alternative to a surgical buttock lift.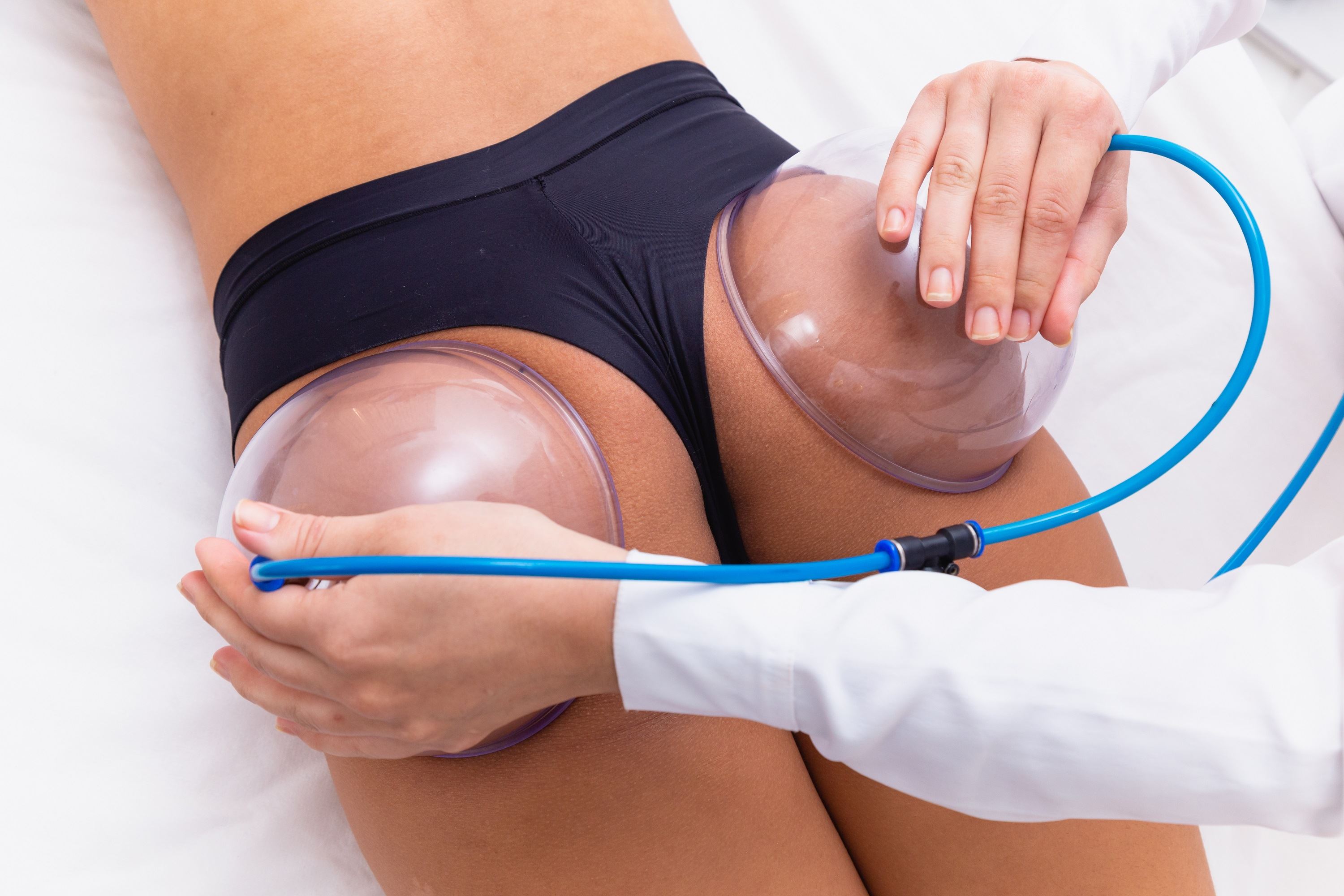 Non-Invasive Cosmetic Body Contouring
Hurst Plastic Surgery is pleased to offer customized treatment sessions to help achieve your aesthetic goals. Please reach out for a complimentary consultation to discuss a non-invasive body contouring personalized plan tailored to your needs and expectations.
Contact us today to schedule an appointment!
View Our Before & After Galleries
Real Results
Real Patients. Real Reviews.
Trusted Opinions That Matter the Most.
"I had an Amazing Experience"

- Tami

"Thank you Dr. Hurst & Tami for helping make my dream come true! I don't think I could possibly thank you enough for all you have done for me."

- Jackie L.

"Dr. Hurst has done an excellent job bringing "normal" back into my life after my double mastectomy due to breast cancer. Thanks to you and your team!"

- Susan M.
What Makes Hurst Plastic Surgery Different?
Your Comfort & Satisfaction is Our Top Priority

We Offer A Patient-Centered Approach

Committed to Providing the Highest Quality of Care

Voted "Top Doctor" for the Past 8 Years

Dr. Hurst Has Over 14 Years of Experience
Stay Informed & Up-to-Date
Our Blog