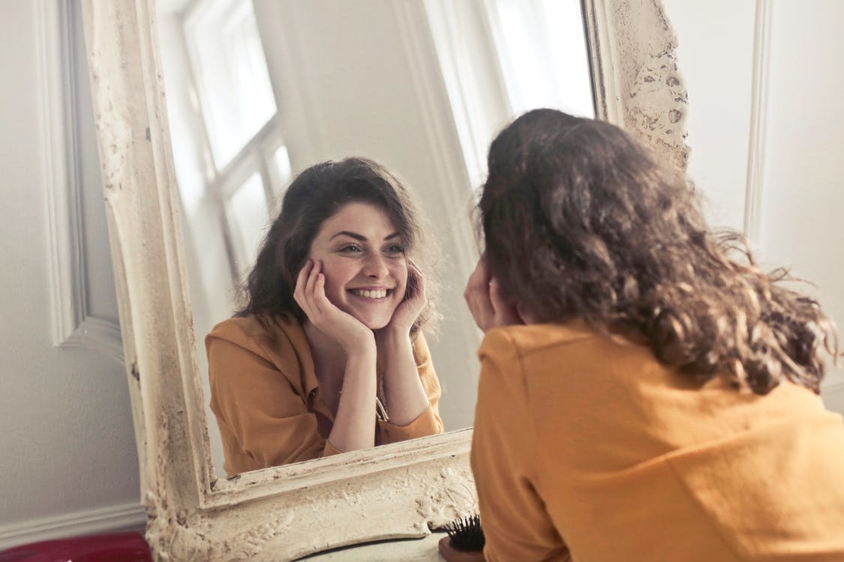 Are you self-conscious about your nose? When you look in the mirror or at pictures of yourself, do you wish you could make changes to the prominent protrusion in the center of your face?
If you've ever wished you could tweak the proportions of your nose to improve the overall look of your face, you are not alone. According to the American Society of Plastic Surgeons, more than 200,000 people received a rhinoplasty procedure in 2018 alone.
Tucson plastic surgeon Dr. Craig Hurst has performed hundreds of rhinoplasty procedures and can provide the right adjustments for your facial structure. As a special offer for July, Hurst Plastic Surgery is offering to take $1,500 off the surgeon's fee for any scheduled rhinoplasty procedure.
What is Rhinoplasty?
Rhinoplasty, commonly referred to as a "nose job," is a procedure that alters the physical features of the nose in order to improve the overall harmony of the face. Each procedure is individually crafted to incorporate the improvements the patient seeks while taking into account the unique properties of the patient's nose.
Rhinoplasty is used to correct many nasal features, including a wide bridge of the nose, an oversized nose, bumps or depressions on the nasal profile, and an upturned or drooping tip of the nose.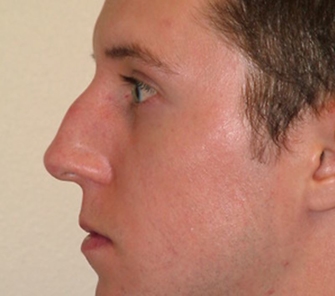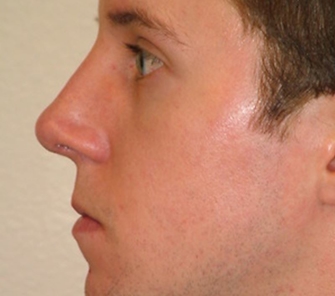 BEFORE RHINOPLASTY                                                      AFTER RHINOPLASTY
While many elect to receive the procedure for cosmetic purposes, rhinoplasty can also correct breathing issues related to a deviated septum. When used for this purpose, the goal of the procedure is to improve the alignment of the nostrils.
What Happens During Rhinoplasty?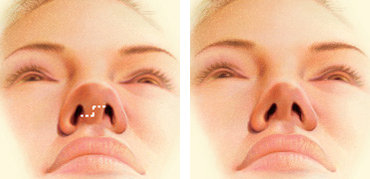 Whether rhinoplasty is intended for corrective or cosmetic purposes, the general steps of the procedure are similar.
First, the patient is sedated to ensure comfort during the surgery. Then, to gain access to the structure of the nose, the surgeon makes a small incision either inside the nose or across the columella (the skin separating the two nostrils). Depending on the type of procedure being conducted, the s
urgeon can then alter the structure of the nose by removing bone or cartilage or adding cartilage grafts. Once the desired shape is achieved, the surgeon closes the incision.
What Happens After Rhinoplasty?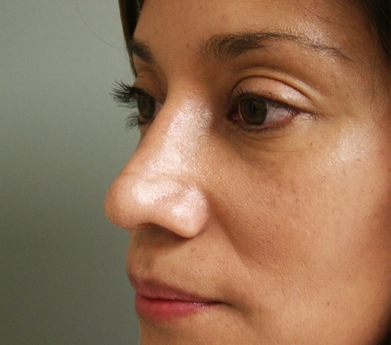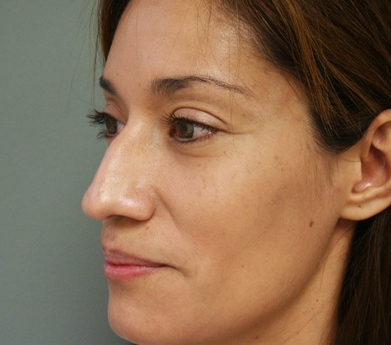 BEFORE RHINOPLASTY                                                                              AFTER RHINOPLASTY
As with any procedure, recovery following rhinoplasty varies for each individual. Some procedures require some type of bandage or splint be placed inside or outside the nose to control swelling and support the new structure while it heals.
Patients will experience swelling for a few weeks up to a few months following the procedure. It may take up to a year for the new shape of the nose to fully refine. Our team at Hurst Plastic Surgery provides detailed post-procedure instructions, catering to each patient's individual concerns.
Call Hurst Plastic Surgery today at 520-770-8669 to schedule a free consultation and determine whether rhinoplasty is the solution you've been seeking.