Carting the kids from summer camps to piano lessons, hosting cookouts and playdates, and making sure they keep up on their reading and math skills can be exhausting for any mother at this time of year, no matter if she's a "working" mom or not.
There's never enough time in the day to get it all done, or time to treat yourself. As the summer draws to an end, now is the perfect time to schedule a Mommy Makeover procedure at Hurst Plastic Surgery.
In addition to sacrificing much of their own time, mothers often sacrifice their own bodies for their children. Pregnancy and breastfeeding can lead to saggy breasts and perpetual excess skin around the midsection. If you've struggled to restore your pre-pregnancy body with exercise and a healthy diet, a Mommy Makeover may be perfect for you.
Schedule a Mommy Makeover procedure at Hurst Plastic Surgery before Aug. 31 to receive a discount equivalent to the cost of Gummy Bear breast implants. Learn more about these procedures to see whether you're a good candidate.
What is a Mommy Makeover?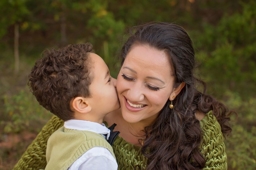 The Mommy Makeover includes a tummy tuck and breast augmentation. A tummy tuck, or abdominoplasty, is a procedure that removes excess fat and skin from the abdominal area, creating a flatter tummy. This procedure is ideal for candidates who are finished having children and breastfeeding, are at or near an ideal weight, and are in good health.
Breast augmentation is a procedure that alters the size, shape, and/or overall appearance of the breasts. This procedure can involve reshaping and tightening already existing tissue or adding implants, such as Gummy Bear implants, to increase the overall volume. Breast augmentation is ideal for candidates in good health who are at or near an ideal weight.
What are Gummy Bear Implants?
Gummy Bear implants are silicone shells filled with silicone gel that create a more natural, teardrop-shape look than other silicone breast implants.
Many women prefer Gummy Bear implants to other types because of their more natural appearance and long-lasting quality. However, these implants result in a firmer breast than the typical silicone implant and require a slightly larger incision during surgery, which may not be ideal for every candidate.
Making the decision to alter your body is a serious choice, but one that could provide lasting results to get your body back and improve your self-confidence. Hurst Plastic Surgery is here to address any concerns and answer all of your questions. Contact us today at (520) 770-8669 for a free consultation.