Feeling attractive puts a bounce in your step, a sparkle in your eyes, and gives you self-confidence that shows. While a natural approach to beauty works for some, more people are choosing cosmetic surgery to improve their appearance.
Modern cosmetic surgeries are on the rise, especially in states like Arizona, according to a 2018 report by the American Society of Aesthetic Plastic Surgery, due to less-invasive techniques resulting in less post-operative downtime. Facelifts for both men and women increased by nearly 22 percent in the past year, and breast lifts, eyelid surgery (blepharoplasty), upper arm lifts (brachioplasty), and liposuction all saw double-digit growth.
Dr. Craig Hurst, a Top 10 Tucson plastic surgeon certified by the American Board of Plastic Surgery, brings years of experience and technical expertise to help you achieve your plastic surgery goals, whether it's a partial facelift to reduce lines and wrinkles, a breast lift to eliminate sagging, or liposuction to remove unwanted fat.
Here's a look at the 5 most popular cosmetic surgical procedures offered by Dr. Hurst, and what to expect with each:
Breast Augmentation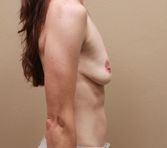 If you feel self-conscious about the size or appearance of your breasts, undergoing a breast augmentation procedure can alter the shape of your breasts, increase volume, and bring greater balance between your chest and hip size.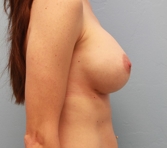 You'll begin by consulting with Dr. Hurst to determine the best way to create an aesthetically pleasing breast profile for your particular body. The actual surgery involves placing implants under the pectoral muscle (submuscular) or over the pectoral muscle, beneath the existing breast tissue (submammary). Breast augmentation is an outpatient procedure, but you may experience some minor soreness the first week or so.
Liposuction
Sometimes diet and exercise aren't enough to achieve a smooth, sculpted appearance. Liposuction works to remove fatty deposits and give patients a more slim and contoured look. Liposuction can be used on the chest area, cheeks, chin, neck, abdomen, waist, back, hips and buttocks, thighs, inner knee, calves and ankles.
Dr. Hurst makes small, discreet incisions in the troublesome area and inserts a thin, hollow tube to dislodge the fat and suction it out. Liposuction is an outpatient procedure with lasting results, as long as the patient maintains healthy habits.
Facelifts

You're a good candidate for a facelift at Hurst Plastic Surgery if you've lost volume, overall skin elasticity and tone in your face. Patients with deeply creased lower eyelids and "parentheses" lines around the nose and mouth also respond well to the procedure.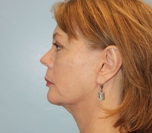 Dr. Hurst performs full facelifts, mini-lifts or neck lifts. During an initial consultation, you will outline your goals and discuss with Dr. Hurst the best approach to achieve those objectives. The facelift procedure is performed in an accredited surgical facility, with anesthesia needs determined by patient. Recovery can take anywhere from five days to three weeks.
Eyelid Surgery (Blepharoplasty)
The sensitive skin on the eyelids is most susceptible to loss of elasticity as we age, resulting in drooping, sagging skin. Blepharoplasty, or eyelid surgery, can help to correct lines, wrinkles and folds around the eyes, loose sagging skin, drooping eyelids, and bags or puffiness under the eyes. The procedure may involve removing excess skin, muscle and fat.
Dr. Hurst performs blepharoplasty as an outpatient procedure, making a cut along the fold of the upper eyelid or inside the lower lid before removing excess skin, muscle and possibly fat. Bruising and swelling typically subside within 10 to 14 days, and results can last a lifetime.
Tummy Tuck
The best candidates for a tummy tuck are adults in good health, who are moderately fit with good muscle tone, and at or near their ideal weight.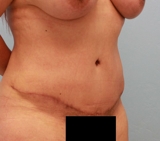 Dr. Hurst performs the tummy tuck procedure by making an incision on the lower abdomen, doing any needed muscle repair or navel relocation, and then closing the incision with staples. It may take several months to a year to see the final results of a tummy tuck as the swelling subsides and your body heals, but the results tend to last for patients who maintain their weight and fitness level.
If you're considering cosmetic surgery, contact Hurst Plastic Surgery today for a free consultation. Dr. Hurst and his knowledgeable staff will help guide your decision and work to create a personalized plan to achieve the most attractive you!