Learn About Facelift and Neck Lift Surgery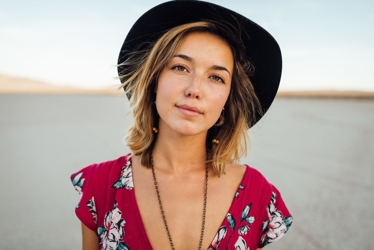 Ready to embrace the holidays with a more youthful appearance to your face and finally get rid of that turkey-like waggle on your neck? Remove and tighten saggy skin with a full facelift, mini-lift or neck lift by Dr. Craig Hurst, a top plastic surgeon in the Tucson area.
As we age, our skin loses its elasticity, especially on our face and neck. Our skin starts to sag and some people get that gray, sunken look when the tissue under the skin deteriorates over time due to less blood flow. Others might find the shape of their face looks collapsed or droopy with diminished muscle and collagen.
Schedule a facelift or neck lift in November or December and receive a free syringe of Voluma (for cheeks) or Volbella (for lips) to maintain a smooth, line-free look!
A facelift, or rhytidectomy, performed by a trusted plastic surgeon can restore a youthful look to your face by removing and tightening the skin. Patients also get beautiful results by combining a facelift or neck lift with non-surgical rejuvenation treatments, which also can be used to delay the signs of aging and postpone the need for surgery.
Am I a Good Candidate for Facelift?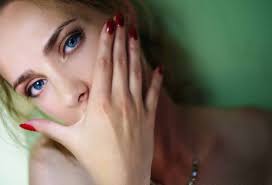 We invite you to come visit Hurst Plastic Surgery for a free consultation. Dr. Hurst and his staff will go over what you'd like to achieve with a facelift or neck lift and review your medical history to discuss any conditions that may impair healing. We'll then work with you to develop a personalized plan to meet those goals.
We want you to be realistic about what plastic surgery can do. A facelift or neck lift will not change your basic, fundamental appearance or stop the aging process. The cosmetic procedure will, however, improve overall skin elasticity and tone, add volume to sunken cheeks or jowls, and tighten skin to remove fine lines and wrinkles.
How Is a Facelift Performed?
Undergoing a facelift is a very personal decision for many patients and each procedure requires a very personalized plan, such as doing a mini-lift (less invasive) or a full facelift. We develop your treatment plan during two consultations before scheduling the procedure, which Dr. Hurst performs in an accredited surgical facility, not in our office.
Depending on the patient's goals, Dr. Hurst may use fat-grafting techniques to fill in the nasolabial folds between the nose and the corners of the mouth or around the lips. The fat is commonly collected from the abdominal area and injected in small amounts where needed.
When Will I See Results?
Recovery following a facelift, mini-lift or neck lift can range from five days to three weeks. Swelling and bruising are normal, and you'll need to apply compression dressings to the area for the first few days. Sutures are typically removed after about five to 10 days.
Follow Dr. Hurst's instructions to get plenty of rest, drink lots of fluids, eat a high-protein diet to accelerate healing, and avoid alcohol and tobacco products, and you'll soon see a more rejuvenated, younger-looking you!