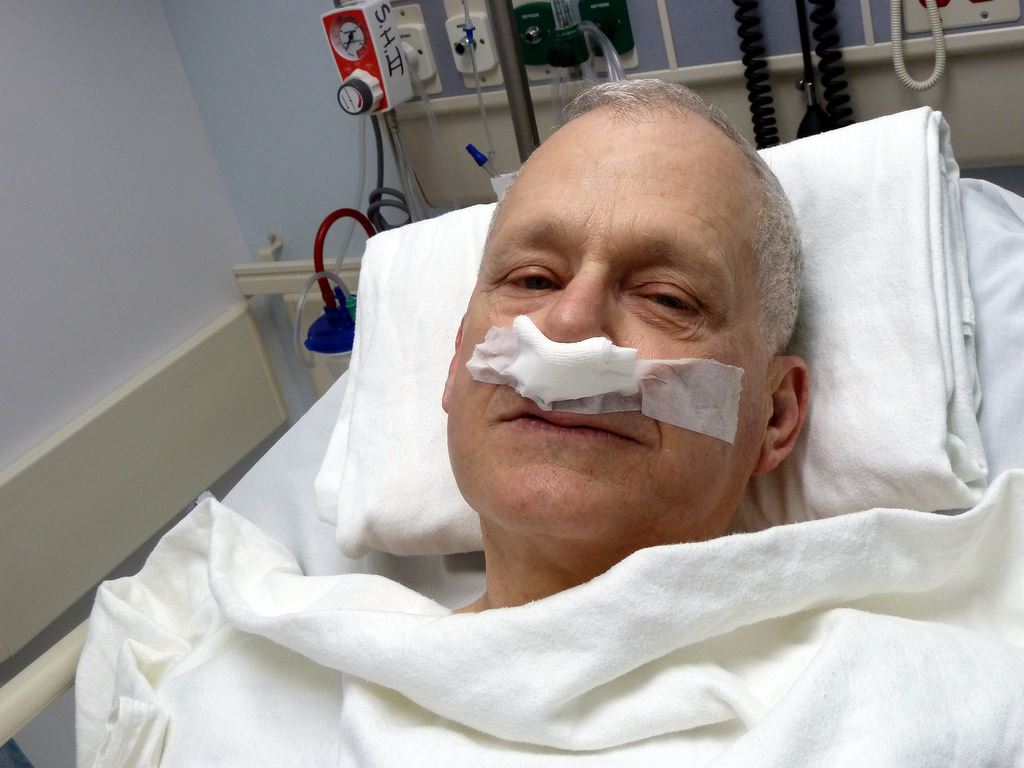 Women get plastic surgery to feel attractive and enhance certain features, so why is it such a taboo topic for men to consider undergoing a cosmetic procedure to feel better about themselves, too? Not every man is born with a perfectly chiseled nose, chin or chest,and the processof aging certainly affectsmen just like it does women.
The idea of plastic surgery for men seems to be catching on. In fact, the number of cosmetic surgeries performed on men has more than tripled in the past 20 years, according to the American Society for Aesthetic Plastic Surgery (ASAPS), and more men say they're considering plastic surgery to boost their confidence when competing in a youth-driven dating game and workplace.
At Hurst Plastic Surgery, our goal is to make every patient feel comfortable and confident in whatever treatment options they seek. Plastic surgery procedures differ slightly for men, and board-certified plastic surgeon Dr. Craig Hurst offers the skill, knowledge and experience needed to get the best results.
The top five plastic surgeries for U.S. men, according to ASAPS, include liposuction, nose surgery, eyelid surgery, male breast reduction and facelift. Here's a look at what to expect with each type of surgery.
Liposuction
Liposuction works to remove fat deposits from certain areas of the body, giving patients a slimmer and more sculpted physique. It can be used in the chest area, neck, abdomen, waist, back, hips and thighs, and other areas with hard-to-lose, stubborn fat.
Dr. Hurst will recommend either general anesthesia or intravenous medication to keep you comfortable during the procedure. He then makes a small, discreet incision in the fatty area before inserting a thin, hollow tube to dislodge the fat and suction it out.
Liposuction is the most popular surgical procedure for both men and women, with a 124% increase in the number of procedures performed since 1997, according to the ASAPS. In 2015, liposuction was the top plastic surgery performed on men, with more than 51,000 procedures.
Nose Surgery (Rhinoplasty)
A nose job, or rhinoplasty, is plastic surgery to reconfigure the nose and nasal area. It can be performed to change the width of the bridge, reduce the size of the nose, remove depressions or bumps on the bridge, alter the nasal tip, or fix wide or upturned nostrils. It can also be used to fix nasal deviation.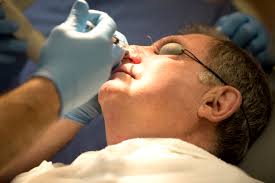 In addition to cosmetic reasons, rhinoplasty can be performed to correct breathing problems, disfigurement resulting from trauma like a sports injury, and birth defects.
According to ASAPS, nose surgery was the second-most popular surgery for men, with nearly 31,000 performed in 2015. Rhinoplasty patients must be in good physical health, as it may take several months for all swelling to subside and a full year for the outcome to refine completely.
Eyelid Surgery (Blepharoplasty)
A person's eyes is one feature that gets noticed the most, and drooping eyelids or puffiness around the eyes ages us quicker than almost anything else.
Blepharoplasty, or eyelid surgery, works to tighten up lines, wrinkles and folds around the eyes to remove the appearance of loose, sagging skin or bags under the eyes. Ranking No. 3 in popularity for men, plastic surgeons performed male eyelid surgeries more than 30,000 times in 2015.
Male Breast Reduction (Gynecomastia)
Gynecomastia, or increased male breast tissue, is a common disorder many men experience. If diet and exercise hasn't worked, surgery may be an option to correct the sagging or stretching of the breasts and areola.
In cases where gynecomastia is mainly the result of fatty tissue, liposuction may be performed to remove the excess fat. To achieve a more natural male contour, an excision technique may be used to reduce the areola or reposition the nipple. Your surgeon may use both liposuction and excision to achieve your desired results.
A total of 30,464 men had gynecomastia surgery in 2015, which ranks it No. 4 on the ASAPS survey.
Facelift (Rhytidectomy)
Men age too, and some clearly do it better than others. If you want a little boost to feel younger and gain more confidence, consider getting a full facelift, a mini-lift or neck lift. These procedures work to tighten fine lines and wrinkles all over your face and neck.
Recovery time after a facelift can range anywhere from five days to three weeks. The healing process takes longer if you're a smoker, so we recommend you quit smoking six to eight weeks prior to having facelift surgery.
More than 13,000 men underwent facelifts, ranking it No. 5 and accounting for nearly 11% of all male cosmetic surgeries in 2015.
An increase in men getting plastic surgery is definitely a growing trend, and at Hurst Plastic Surgery we celebrate all clients who want to improve their appearance. Come in for a free consultation before July 31 and receive a 20% discount on select surgery treatment options.