At Hurst Plastic Surgery, our main goal is to improve the lives of our patients. We want to help each and every person who passes through our doors achieve the physical appearance they strive for so their inner beauty can be reflected outwardly for all to see. One of our patients, Erin Collins, underwent a drastic transformation with the help of our surgeons and her own weight loss success, landing her a career as a model. Her success story is one we are proud to share with our existing and potential patients.
After her divorce, Erin Collins went through a dramatic physical change. While previously over 300 pounds, Erin lost a substantial amount of weight, resulting in a change to her breast tissue. Because of the weight loss, her breast tissue lost major volume, leading her to search out the perfect plastic surgeon for a breast augmentation and breast lift.
He research led her to Dr. Hurst and the rest of the staff at Hurst Plastic Surgery in Tuscon, and she scheduled a consultation. During her first visit, she met with Tami, our Patient Care Coordinator, who guides patients through the office and introduces them to the standard care procedures in our office. With the guidance of Dr. Hurst and his staff, Erin decided to proceed with a breast augmentation and lift, to help restore shape and structure to her breasts.
Erin was so happy with the results of her first procedures, she decided to revisit Dr. Hurst for an abdominoplasty, also referred to as a tummy tuck. Erin now says she is in the best shape of her life, and even works as an alternate model. "I feel wonderful! Thank you, Dr. Hurst, for helping match my inner beauty to my outside!" says Erin Collins. Erin now relies solely on Dr. Hurst and his team for her plastic surgery needs and is already planning her next procedure.
If you are tired of feeling self-conscious about your body, or have some physical trait you want to be altered, our staff is here to help. We want to help each of our patients achieve the outward appearance they desire, and we have the skills and experience to do it. In the words of Erin Collins, "This life is extremely short, so you should spend it feeling amazing and loving yourself in the skin you're in!"
BEFORE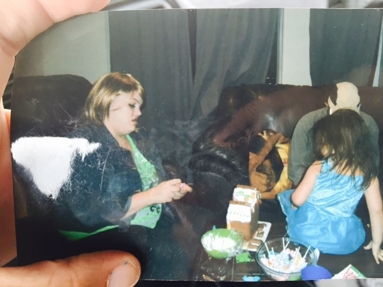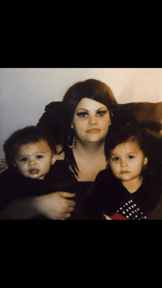 AFTER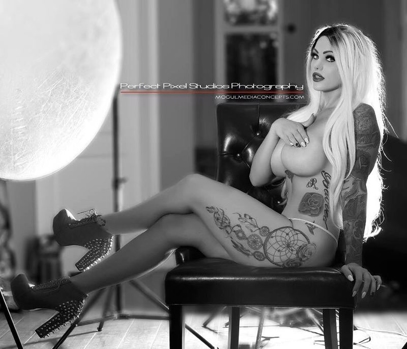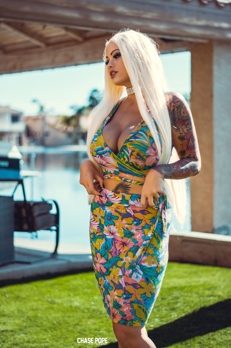 Contact Hurst Plastic Surgery to schedule your first consultation, today.